Jurassic World: Dominion Dominates Fandom Wikis - The Loop
Play Sound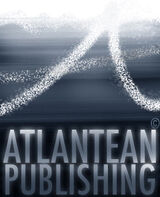 Atlantean Publishing is a British small press that has been going for nearly 20 years and is based in Southend-on-Sea, Essex, UK. The press is run by its founding editor DJ Tyrer, who does almost all the related work. It produces several serial publications and numerous one-off releases, specialising in poetry and short fiction, both 'general' and 'genre'.
Atlantean is a non-profitmaking enterprise; in fact, it is loss-making. The name, of course, derives from Atlantis.
Using This Wiki
You are invited to add to this wiki. For some rules and guidance, see here.
Aims
The aims of Atlantean Publishing are:
To provide free and at-cost publications for readers looking for something a little different;
To provide a place of publication for previously unpublished writers;
To provide an outlet for poems and the sorts of short or uncategorisable stories that are seldom seen in mainstream publications;
To put the merit of the contributions first, rather than accepting work on the basis of the author's past publication credits;
To encourage the art of writing outside the constraints of the mainstream or preconceptions of genre, form or readership.
Publications
There are also a few products in the back catalogue that, whilst not strictly Atlantean, were produced in association with them; not to mention some aborted publications that have not (as yet) seen the light of day, but have been considered worthy of note on the wiki. Those 'zines, broadsides, anthologies, booklets, etc. that have been printed now number between them a grand total of over 500 titles.
Be a part of it...
Atlantean Publishing is always happy to welcome both new and established writers and to help promote the efforts of other presses around the world. Submissions of content — short fiction, poetry, artwork, reviews, articles, advertisements and letters of comment — are welcomed for future publications; Atlantean's general submitting guidelines (and frequently asked questions on the subject) are reproduced on this site for prospective contributors to read. There are also usually a few specific proposed projects calling for content, which are detailed on here as well.
Queries are welcomed: all the press's contact details are available below.
Please be aware that we are closed to submissions each December/January, and July/August.. Do bear in mind, though, that your queries, letters of comment, orders and subscriptions are not affected by this, and can be sent — and will be gladly received — all year round!
Join the wiki
All contributors of written content or artwork to our publications over the years (and readers) are welcome to add their own profile pages here on the Atlantean wiki to hold a mini-biography or list of publication credits — please see the Contributions To The Wiki page first for help if you plan to create your own. For an example, the editor's page looks like this: DJ Tyrer's contributor page.
If you don't fancy trying to edit a page, please feel free to just drop us a note at the usual addresses asking us to put up a little bio on your behalf: simply let us know what details you would like included, and we will happily create the page for you.
Contacting Atlantean Publishing